I've been studying and trying to get my brain wrapped around Daily 5. Back in the day (haha), I used the Four Block Literacy Model. In this model they had a component called Self Selected reading. The student would chose just right books for them and during that block read to themselves. Sounds sorta familiar, doesn't it?
I used those hard plastic magazine files for them to keep their books. I really didn't care for them. It never failed that we would all be deeply into reading and all of a sudden...BOOM! Someone dropped their file on the floor (and chipped/broke it). Also the non-fiction books that the boys like are usually larger sized. The magazine files do not always store those sized books very well. So they would shove them into the files (no matter how many times I modeled otherwise). I would end up with a full Book Hospital.
So I knew that I had to do something else besides the magazine files for them to keep their books for Read to Self. I was going to buy the book buddy bags from Really Good Stuff and then found these at the Dollar Tree
!
They will hold 5-6 books easily and seem sturdy enough to last all year. I got orange (UT orange) and hot pinky/purply for the girls. I wanted one color for boys and girls so there won't be arguing over colors.
They had other colors also.
They are plenty big enough for the larger books as well. This pic shows a full-sized hardback book. There is still more room! Hopefully my non-fiction books will stay out of the Book Hospital this year.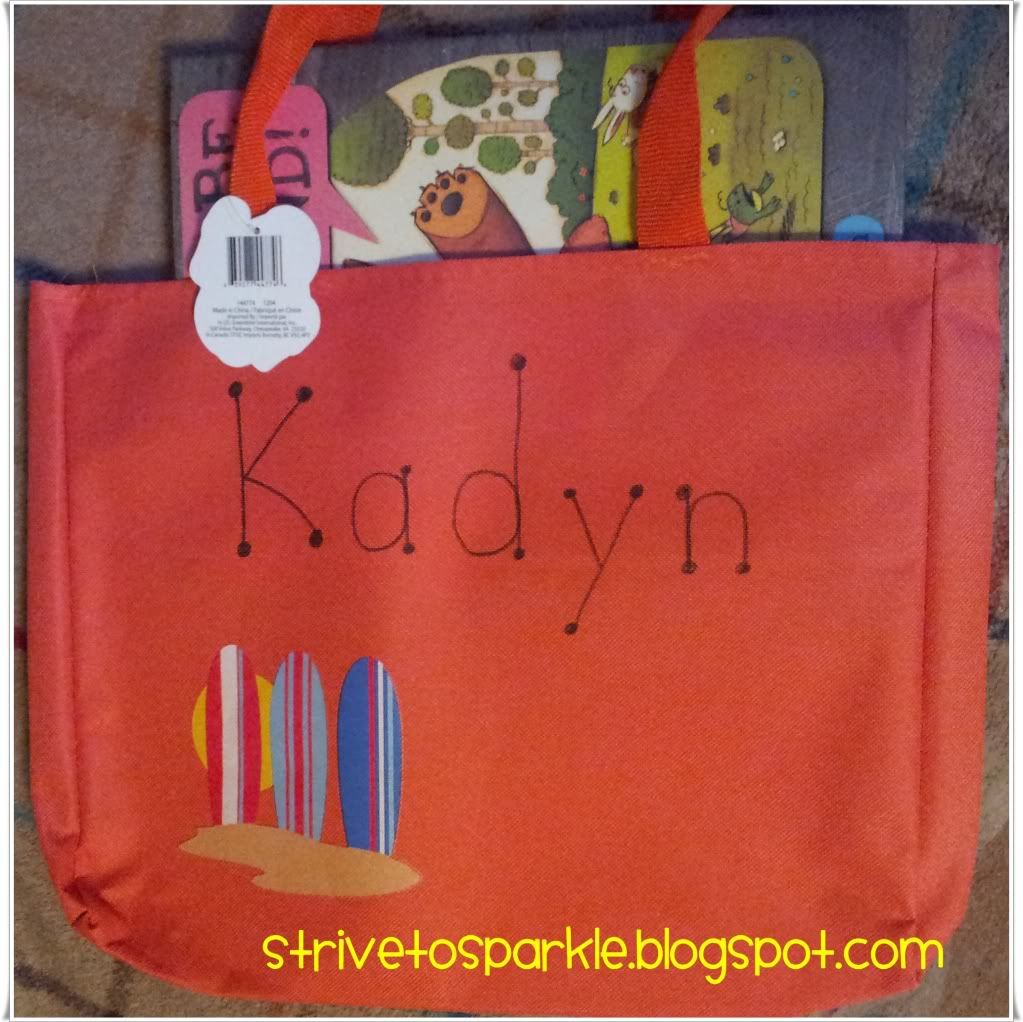 I'm going to store them in a large rubbermaid tote or laundry basket. I'm lucky enough to have a separate office in my classroom (which I am going to share in classroom pics next week). I have plenty of room under my desk in my office to keep the tote/basket when not in use. I think I'm going to like these!
Now for one non-teachery item...
I went out with the girls a few nights ago. We went to dinner and to see Magic Mike. I've got one thing so say. Y'all can have Matthew M. and Channing Tatum... This is who I want!