How in the heck to you guys get so much done? Do you SLEEP? I've been in total slug mode. I have this problem...I'm addicted to sunshine. If it's pretty and sunny, I am outside by the pool. Even though I have a million things I should be doing! It's raining today so I'm actually working on some school projects.
I have never been a super crafty person, but you all have completely inspired me. I'm joining Monday Made it this week. It's really more like Monday Fix It, but I'm going for it. Don't judge lol! You could also call this More Fun with Duct Tape. I'm obsessed!
Firstly, I have these chairs that went with a card table. My little darlings have picked the plastic on the seats and created rips. I was going to toss them but EUREKA!! Duct tape! I could kick myself for throwing the table out at the end of the year, but I didn't know about the powers of duct tape. Behold...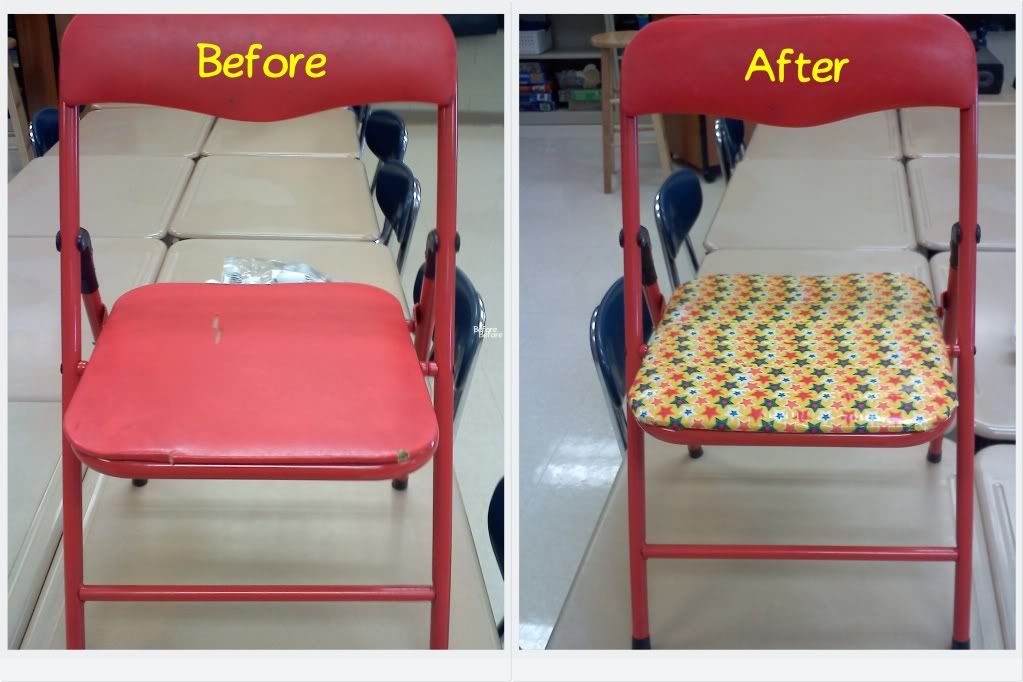 Another little project I worked on was to jazz up my whisper phones. I forgot to take a before pic but just imagine boring old white pvc pipe. But now they are so cute!
Not sure why it's blurry..
And lastly, I have this Dubble Bubble bucket. I love that it looks like you are putting your hand in his mouth. I have almost thrown this away several times, but ended up digging it back out of the trash. Now that it's cutesified (<--new word), I will put it out in the open.
So there you have it...my Monday Made It, Fix It, Fun with Duct Tape! Go link up with Tara and see what everyone else made this week!