I know I'm breaking the rules with two posts today but....It's time for Monday Made It!
I have to tell y'all that my mother thinks it's hilarious that I'm becoming crafty. I used to moan and groan growing up when she'd drag me into the craft stores. I'm still a craft newbie, though, so keep that in mind as you view my projects for this week.
First, I wanted to add a lamp to the counter behind where my reading group table is going to be. I found a simple red lamp at Family Dollar for 6 dollars. It was okay as it was, but I wanted to kick it up a notch. I had the ribbon and polka-dot paper already.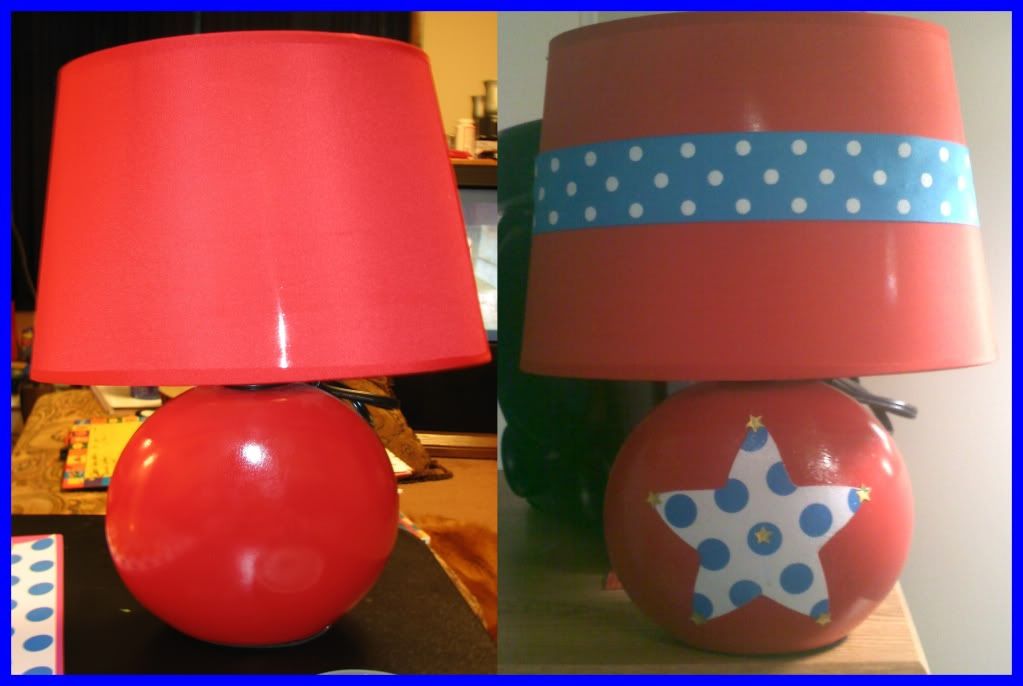 I'm surprised no one heard me cussing from where you are as I ironed the ribbon and tried to hot glue the ribbon on straight. I DO NOT IRON...I fluff in the dryer lol. I think that was the worst part! The before picture is of better quality so you might think it looked cuter before I messed with it.
I have low crafter self esteem. :-)
Second, I found these cute star patterned buckets in the Target Dollar Spot. My classroom theme is stars so I wanted to re-do my pencil buckets. Nothing special about these--just proof that I made something!
The third bucket will be my Top of the Chart bucket. Kids that get to top or off of the chart on my new clip chart system will get to put their names in for a daily/weekly prize drawing.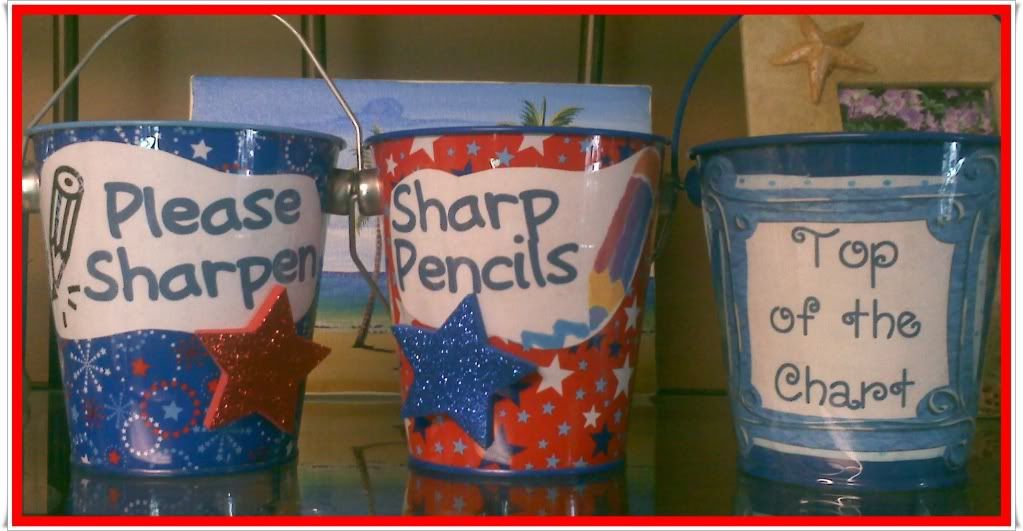 Speaking of behavior clip chart! I worked on this all day yesterday and asked for
opinions on it last night.
. I changed a few things based on suggestions and printed it out. I started to put it together and noticed something else that bugged me. Here it is..
Pardon the pic! It's on the dining room floor and I'm standing on a ladder.
There's too many dark colors on top! I need to swap some colors out, don't you think? I may take one Good Day or Great Job out too. It's so tall! Any opinions are appreciated!
Go link up with Tara and see what everyone else made this weekend!