Lindsey at The Teacher Wife is having a fun linky party!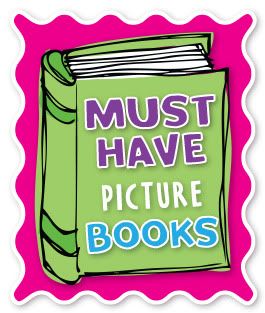 . Omigosh..I'm addicted to children's books so I'm LOVING this linky! I have several new ones on my list just from everyone's posts.
Here are mine:
1. You Will Be My Friend! I found this book last year and it is so AWESOME! It's about a bear named Lucy who wakes up one day and decides she's going to go find a new friend. She has some trouble with this and goes through just about every emotion in speech bubble form. It cracks me up to read it!
2. This is a sweet story about a zookeeper who takes care of and plays with his animal friends everyday. One day he gets sick and they come take care of him. It's just a precious story about what true friendship is.
3. Okay, I'll admit it. I love funny books. This one is hilarious! It's about a chick who knows the story so well that she keeps interrupting her dad. It teaches about manners, but I love it because it's so fun to read.
4. This is a story about a possum named Epossumondas. He's his mama and auntie's sweet little patootie but he's not very smart. This is a Southern story and you have to read it with your best "hick" accent. I'm from Tennessee so I have no trouble with this. I do his voice very sloowly and southern, and the kids L-O-V-E it. I bet I read this book 20 times this past year.
They begged for it.
I could go on forever, but those were my faves from last school year. I can't wait to see everyone else's favorites. Go link up with Lindsey!