Just got home from parent conferences. I had my first experience with a hostile parent tonight. I guess since I've been teaching for 13 years this is way overdue, but it doesn't diminish the feeling. I have cried all over my teammates and now my keyboard. I know you all understand. I do what I do because I love children...love seeing them learn, explore, read, write, grow! To have it insinuated that I don't have the child's best interest at heart just hurts me.
It's been a tough year.. I have a page full of blog ideas and pics to go with them, But by the time I get home, I just crash. I was absent last week to take my mother to the doctor and this was the note the sub left me.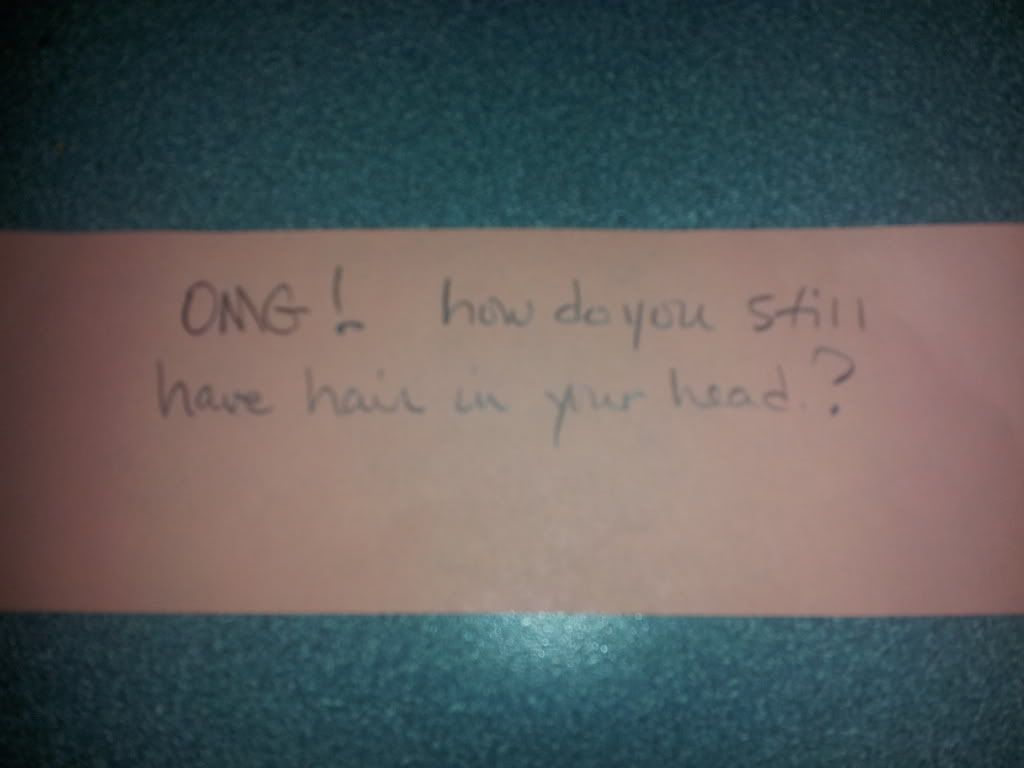 If you can't read it, it says "OMG! How do you still have hair in your head?
That sums it up nicely I guess..
Tomorrow is Pajama day and Read the Most from Coast to Coast for AR. We are trying to break the most AR tests taken in one day. Should be fun! This week was Robot Week also. I can't wait to show you some of the great work we did!
Happy Friday!